Description
Pink quartz Body massager ROLLING BUDDY, of the polish brand Phlov - Roller massage works like lymphatic drainage!
Roller massage is recommended for people who have problems with body swelling, a feeling of heaviness in the legs, cellulite and the overall poor condition of the skin (it is dull, lacks radiance and "energy"). Lymphatic drainage made with the use of a roller will stimulate lymph circulation, reducing swelling, restoring comfort to the body, and also accelerating blood circulation, thanks to which the skin will be better nourished and oxygenated. Systematic rolling will improve skin firmness and elasticity, as well as improve the metabolism of adipose tissue and metabolism in the deeper parts of the skin and muscles.
Directions for use:
Divide the body into two parts:
Top section:
- Start rolling from the belt, directing the roller upwards. Divide the abdomen into two parts right and left. Guide the roller from the medial part of the abdomen (navel), gently directing the roller diagonally towards the right armpit upwards, repeat the movement one by one while working on the left part. Repeat the movements 3-9 times on one game.
- Then roll your hand, starting from the palm and its outer side, then to the arm, and from the palm to the armpit. Repeat the movement 3 to 9 times.
- Massage the neckline by applying the roller to the collarbone, leading it towards the armpit.
- Start the back massage by rolling from the waist up, starting from the medial part of the back (spine), and make subsequent applications to the outside of the back. Repeat the movement 3 to 9 times.
Lower section:
- Start rolling at the ankle with the furler pointing towards the knee. Massage the entire leg repeating movements 3 to 9 times.
- Bring the furler to the knee and guide it towards the groin. Massage the entire thigh repeating movements 3 to 9 times.
- Finally, move the furler 3 to 9 times from the ankle to the groin.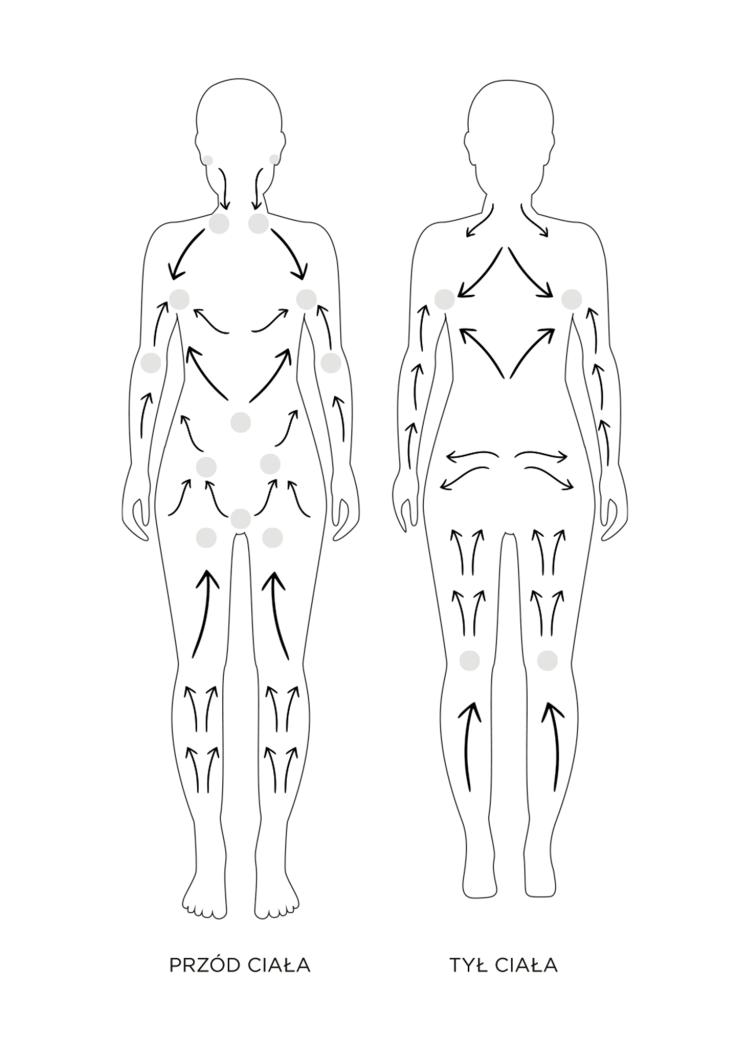 Payment & Security
Your payment information is processed securely. We do not store credit card details nor have access to your credit card information.